MasterChef Canada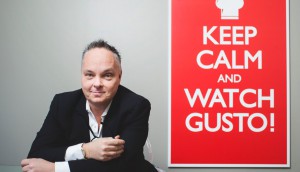 Canadians have a healthy appetite for food programming
The numbers are in for Gusto's launch and the premiere of Masterchef Canada on CTV. (Chris Knight, CEO & president, Gusto TV, pictured)
CTV unveils mid-season lineup
MasterChef Canada makes its series debut along with new and returning dramas.
CTV serves up post-Bowl timeslot for Masterchef Canada
The broadcaster looks to cook up a sizeable post-football game audience for the popular format.
CTV's MasterChef Canada starts cooking
Proper Television is producing the homegrown format of the competition cooking series, which is led by a trio of Canadian chef judges, announced today.
It's one helluva potluck: Proper readies MasterChef open call
Playback talks to Proper Television exec producer Cathie James about the logistics of nationwide casting for the upcoming food competition series.