Mary Walsh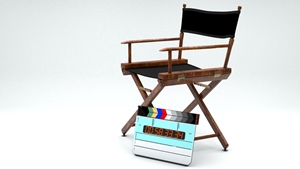 Mary Walsh, Jordan Canning named to WIDC/WFF program
The women are among eight filmmakers taking part in the Whistler Film Festival-based program, which includes mentorships from the likes of Siobhan Devine and Karen Lam.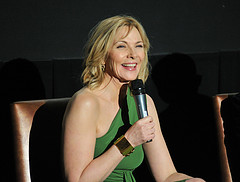 Tricon grabs international distribution rights to Sensitive Skin
The Canadian pay TV dramedy, based on the original BBC series, is shooting for six weeks in Toronto (star Kim Cattrall pictured).
The Grand Seduction to open Atlantic Film Festival
Don McKellar's English-language remake of La Grand Seduction will screen in Halifax after a world premiere at the Toronto International Film Festival.
Taylor Kitsch and Brendan Gleeson topline The Grand Seduction
The $12.5 million remake of the Quebec hit Le Grand Seduction is now shooting in Newfoundland (Kitsch pictured), with Gordon Pinsent and Mary Walsh joining the ensemble cast.
Deepa Mehta, Mary Walsh to receive GG awards in Ottawa
The awards for Lifetime Artistic Achievement, regarded as the ultimate recognition in Canada's performing arts, were announced Tuesday morning in Calgary.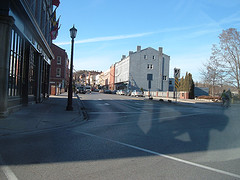 CBC pilot Wish List starts production in Port Hope
The road trip drama is top-lined by Mary Walsh and Gabriel Hogan.
22 Minutes and Walsh punk Christine O'Donnell
Three days of dogged pursuit of Tea Party standard-bearer Christine O'Donnell led Tuesday to a This Hour Has 22 Minutes crew, led by comic Mary Walsh, punking the U.S. politician.