Martin Gero
LTK, L.A. Complex scribes win at WGC screenwriting awards
The awards, hosted by Ryan Belleville and written by Bob Kerr, were handed out Monday night in Toronto.
In the writers' room with WGC awards' TV drama nominees
Michael MacLennan, Simon Barry, Leila Basen, Heather Conkie and Esta Spalding talk writers' room must-haves, how they write drama, and potential TV crossover episodes.
Epitome Pictures pulls plug on third season of The L.A. Complex
"Today we face the reality that this coming season there will be no further episodes in The L.A. Complex," exec producer Stephen Stohn told Playback Thursday.
Epitome Pictures "exploring its options" for The L.A. Complex
This could give fans a complex: The indie producer is looking to keep the homegrown soap going by bringing another Canadian network on board after MuchMusic decided against a third season.
It's official: CW buys The L.A. Complex for U.S. broadcast
The U.S. channel will air the homegrown soap about young actors looking to make it in Hollywood from spring 2012.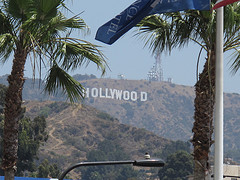 Canadian cast for CTV drama Highland Gardens revealed
Local talent take the lead for the six-part series about young actors trying to make it in Hollywood. (Updated.)
CTV makes multiple pilot and series orders
CTV has picked up the legal drama pilot Stay With Me from Sarrazin Couture Entertainment, and a medical drama pilot, Saving Hope, to be executive produced by Rookie Blue-creator Ilana Frank.