Mark Little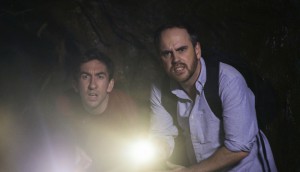 From Picnicface to Cavendish
Comedians Mark Little and Andrew Bush discuss the development of their quirky new P.E.I.-set comedy and how Picnicface influenced it.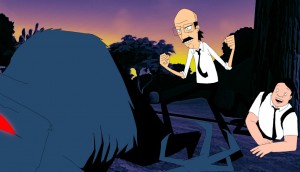 Look Mom's Gary and His Demons heads to new territories
The animated adult comedy created by Cavendish's Mark Little has signed licences with broadcasters in Australia and Canada.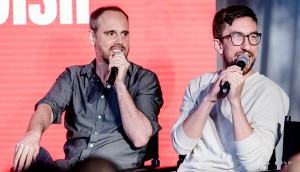 Cameras roll on CBC comedy Cavendish
The Temple Street-produced series hails from comedians Andrew Bush and Mark Little.
Starz picks up iThentic's Space Riders
The web series is written by and stars Mark Little (Funny or Die) and Dan Beirne (Dad Drives), and is set to stream exclusively on CTV Extend.
Cameras roll on third season of CBC's Mr. D
The homegrown comedy is shooting in and around Halifax, with Gerry Dee, Jonathan Torrens, Kassidy Mattera and Mark Forward starring.
Weekly roundup: Festival screenings and industry pitch competitions
This Friday's news includes details on The Immigrant (pictured) and My Father and the Man in Black securing festival screenings in the U.S. as well as the names of pitchers at the JFL ComedyPRO conference in Montreal.
Dad Drives web series gets $10,000 Bite development deal
Daniel Beirne and Mark Little's project (pictured) won the web series competition at Bite TV's inaugural web series symposium last week.
Duopoly's House Sitters launches on Funny or Die
In addition to being featured at the well-known humour website, a 90-minute version of the scripted comedy has been picked up by Hollywood Suite.
Canuck JFL pitch projects move forward on laugh track
Andrew Bush's Custodial and The Amazing Tales of Mr. Evans from Mark Little and Dan Beirne are winners in the Comedy Conference pitch program.