Marie Clements
Telefilm taps 11 Indigenous films for development funding
Writer/producer Darlene Naponse's The Savage and Marie Clements' Sparrow/Nel Dzay Ya are among the select few.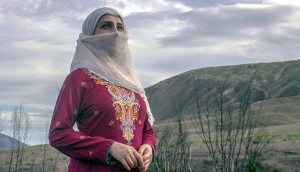 Marie Clements wins big at VIWFF
The Red Snow writer/director picked up the festival's best feature, direction and screenplay prizes.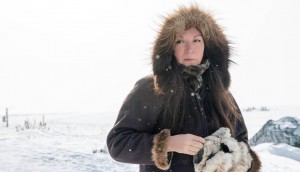 Marie Clements' Red Snow wins VIFF audience award
Red Snow picked up the popular Canadian feature award, while Charles Wilkinson's Haida Modern was the audience's Canadian documentary pick.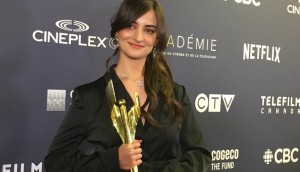 Lanctot, Mozaffari among 2019 Birks Diamond nominees
The filmmakers are among six to be honoured at the tribute ceremony, which recognizes established and emerging women in the screen-based industries.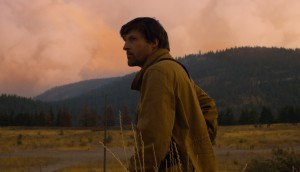 VIFF unveils its 2019 Canadian lineup
Andrew Huculiak's Ash, Rodrigue Jean's The Acrobat and the directorial debut of Anthony Shim are among the festival's world premieres.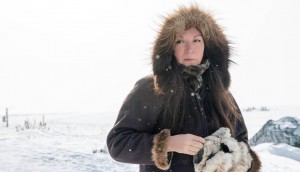 Red Snow rolls in Yellowknife
Backed by CBC's Breaking Barriers Fund, Marie Clements' drama follows a Giwch'in soldier in Afghanistan.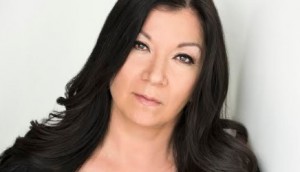 CBC reveals second wave of Breaking Barriers recipients
Red Snow from Metis-Cree filmmaker Marie Clements was one of three projects to receive financing through the fund for underrepresented creators.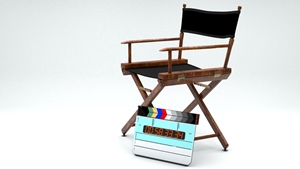 Mary Walsh, Jordan Canning named to WIDC/WFF program
The women are among eight filmmakers taking part in the Whistler Film Festival-based program, which includes mentorships from the likes of Siobhan Devine and Karen Lam.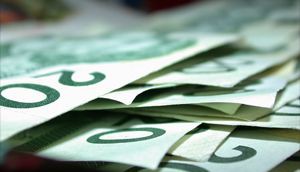 Twenty-two film scripts receive Harold Greenberg coin
Projects selected in the latest round of funding include a treatment from Michael Dowse and the second draft of a feature adaption of the Miriam Toews novel A Complicated Kindness.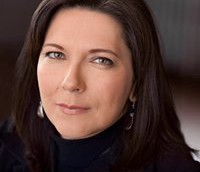 APTN to go into production on 1491
The eight-part miniseries will be coproduced by Aarrow Productions and Animiki See Digital Production. (Series producer, director and writer Barbara Hager pictured)
Marie Clements receives $120,000 feature film prize
The Women in the Director's Chair award will support the Metis filmmaker in completing her directorial debut, Stonefaces.