Maker Studios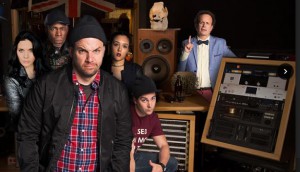 Epic Studios drops on YouTube
The iThentic, Farmhouse Productions and duopoly-made series is tapping YouTube star EpicLLOYD's 500,000 followers to find an audience.
Just For Laughs bows YouTube channel with Maker
Featuring never-before-seen footage from the Just For Laughs archives, the new channel augments Just For Laughs' other Maker-managed channel, Gags.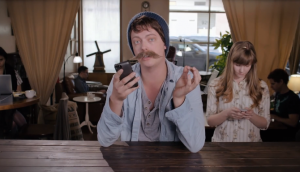 Hipsters love Q&As? A conversation with Maker's Julia Moonves
Ahead of her talk at Just for Laughs Comedy Pro in Montreal, the Maker Studios exec discusses monetization opps and audience growth strategies. (From Stream)
Just For Laughs partners with Maker Studios
The deal builds on existing agreements JFL has with Canadian 'casters and includes a new website and YouTube channel. (Pictured: JFL's Gags)
Digital networks see linear TV ripe for replacement
"Advertising dollars eventually follow eyeballs. The eyeballs are usually way ahead of the ad dollars," said Maker Studios exec Chris M. Williams (pictured) at the Santa Monica internet TV conference.