Lowell Dean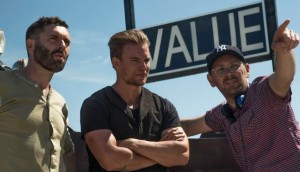 Action-adventure SuperGrid shooting in Regina
The project reunites WolfCop writer/director Lowell Dean and producer Hugh Patterson, with Raven Banner handling Canadian distribution and foreign sales.
Fantasia film fest fills out Canadian lineup for 18th edition
The Montreal genre event booked world bows for the latest films by Simon Boisvert, Nick Szostakiwskyj and Maude Michaud.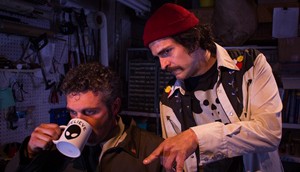 WolfCop opens to $30K B.O.
The werewolf comedy is expanding beyond its home province this weekend to Cineplex screens in Toronto, Hamilton, Halifax and Winnipeg.
Wolfcop secures lead as horror pic starts Saskatchewan shoot
The feature, set for a 17-day shoot in Regina and Moose Jaw, will be released in Cineplex theatres in 2014.
Cinecoup's Wolfcop to shoot in Saskatchewan
Filming of WolfCop will start Oct. 7 in Regina and Moose Jaw, Saskatchewan, ahead of a March 2014 theatrical release for the picture via Cineplex.
Regina's Wolfcop wins inaugural CineCoup competition
Producers Bernie Hernando and Hugh Patterson and writer/director Lowell Dean must now decide whether or not to shoot in Saskatchewan, which ditched its much-needed refundable film tax credit.