Lost Girl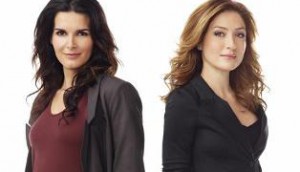 Cinemax action drama Strike Back debuts on Showcase
The drama channel, unveiling its winter schedule Wednesday, said it will also air the second seasons of Justified, XIII and Rizzoli & Isles (pictured).
Lost Girl third season January launch to include special, new app
The tie-in app is to feature an original storyline penned by the show's writers and lets users create their own mystery-solving character.
Canadian TV scribe Peter Mohan inks overall deal with Shaftesbury
The deal is the latest by Canadian producers and broadcasters prizing homegrown screenwriters with Hollywood experience as they make and air TV series that sell into the U.S. and world market.
Linda Hamilton to guest star in Showcase's Lost Girl drama
The Terminator star (pictured) is to play the role of Acacia, a tough, sexy and ruthless assassin that spells trouble for Bo in the upcoming third season.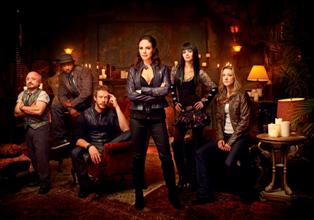 U.S. channel Syfy renews Lost Girl for third season
The U.S. channel gave Prodigy Pictures a third-season order after the Canadian sci-fi drama has averaged to date 895,000 viewers aged 18-49 on the U.S. channel.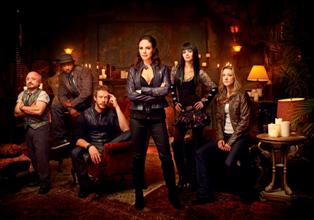 Lost Girl Pre-Show aims to grab fae-netic fanbase
Geared towards avid viewers and filmed on-set, the one-hour special will air on Showcase Apr. 1 at 8 p.m., just ahead of the show's second season finale.
In the writer's room with not-so-Lost Girl Michelle Lovretta
The Showcase series' creator talks to Playback about what makes fantasy-dramedy about a bisexual succubus work with "geeks" and mainstream audiences alike.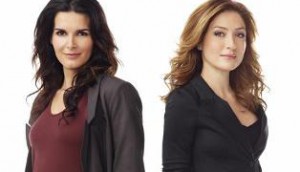 Showcase adds Rizzoli and Isles to winter sked
Lost Girl and new crime drama Rizzoli and Isles topline Showcase's winter sked.
Lost Girl gets third season greenlight
Shaw's Christine Shipton tells Playback that renewing the top-performing Showcase series is a "no brainer."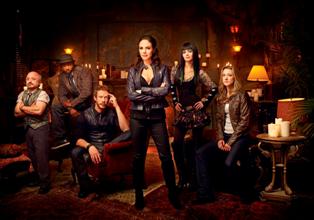 Go Fae yourself: Lost Girl fans can now influence the series
New web content and mobile apps give the series' hardcore fans an outlet for their enthusiasm.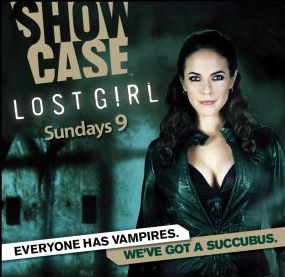 Showcase takes new marketing tack for fall
Shaw Media's Muriel Solomon talks about Showcase's new approach to marketing its fall shows, including Lost Girl.
Lost Girl finds its way back to Showcase
The Canadian sci-fi show, alongside Warehouse 13, Covert Affairs and Royal Pains, make up the new programming on the channel's fall schedule.