Lost Girl
Lost Girl adds Copper's Kyle Schmid as guest star
Linda Hamilton is also reprising her third season guest role as a ruthless assassin in the series' fourth season, slated to premiere in November (Schmid pictured).
Cameras roll on season four of Lost Girl
The next 13 episodes of the series, which also airs on Syfy stateside, are slated to premiere on Showcase this fall.
Canadian social TV top 3 – week of April 14
This week we see that The Borgias' third season debut and Lost Girl's third season end both caused social media spikes but Big Brother Canada remained the one to beat.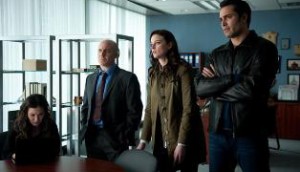 Continuum, Primeval: New World top Constellation Awards noms
The nominations picked annually by the TCON Promotional Society include the prodco Shaftesbury (multiple nominee Continuum pictured).
Lost Girl finds fourth season on Showcase, Syfy
The supernatural drama has been renewed for another season in Canada and the U.S.
Russia to get local version of Lost Girl series
Russian broadcaster TV-3 ordered 24 episodes of the adaptation of the Prodigy Pictures sci-fi series (pictured) for Showcase.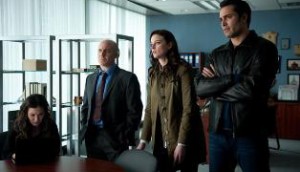 Syfy fills Monday night with Canadian series
From Jan. 14, the U.S. channel will air Continuum (pictured), Being Human and Lost Girl back-to-back from 8 p.m. to 11 p.m.