Lone Eagle Entertainment
Lone Eagle options U.K. family game-show format
The Toronto prodco behind You Gotta Eat Here! will shop the series, which has parents guessing how their child will make decisions, in Canada.
Food Network Canada cancels You Gotta Eat Here!
The John Catucci-hosted series, which earlier this year won the Canadian Screen Award for best lifestyle series, will not return for a sixth season.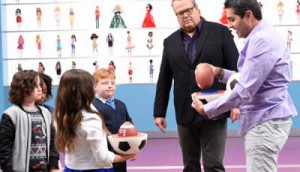 Lone Eagle to bring The Toy Box to Canada
The Toronto prodco inked a format option deal with Electus International for the branded toy reality series.
Food Net Canada orders side helping of You Gotta Eat Here!
Sixteen themed episodes, featuring best bits from previous seasons, will begin airing on Sept. 4.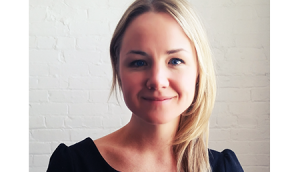 Lone Eagle brings on Brough for unscripted development
Lone Eagle Entertainment has named Allison Brough, most recently with Tricon Films & Television, as its director of development.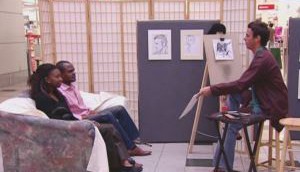 Lone Eagle, JFL pact on unscripted comedy projects
The Montreal comedy festival is getting deeper into the unscripted TV space after finding success with non-verbal shows like Just For Laughs Gags (pictured).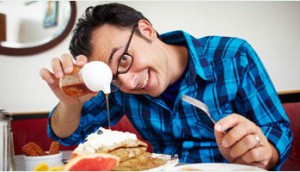 Portfolio picks up more You Gotta Eat Here!
The indie distributor acquires the third and fourth seasons of the Food Network Canada series.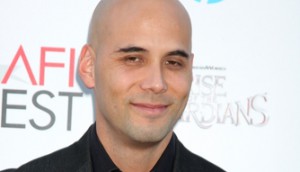 Super Channel invests $500K in 22 movies, docs & TV series
The Canadian projects received early-stage financing from the Super Channel Development Fund, with the next deadline set for Feb. 28. (Director Kim Nguyen pictured.)
You Gotta Eat Here heads to Italy
Toronto-based Portfolio Entertainment has sold food travel series You Gotta Eat Here to National Geographic Channel Italy.
Catucci hosting Food Network series from Lone Eagle
Canadian sketch comic John Catucci is hosting the Lone Eagle Entertainment's You Gotta Eat Here! for Food Network Canada.