Linda Schuyler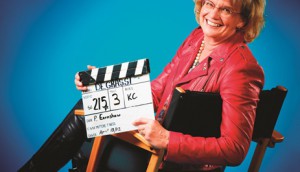 Playback Canadian Film & TV Hall of Fame: Linda Schuyler
From Playback magazine: How Schuyler wooed generations of youth by understanding their angst and awkwardness – turning her shows into an international phenomena in the process.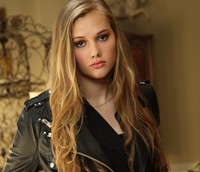 Open Heart beats again with YTV, TeenNick
The live-action teen drama, now in production, is the first from Epitome Pictures following its acquisition by DHX Media. (Open Heart's Karis Cameron pictured)
Degrassi nominated for Primetime Emmy
The teen drama is nominated in the Outstanding Children's Program category, while Canadians working on Fargo and Vikings also earn nods.
DHX Media acquires Epitome Pictures for $33M
The deal gives the Halifax-based family producer access to 469 half hours from the long-standing Degrassi franchise (pictured).
Epitome Pictures pulls plug on third season of The L.A. Complex
"Today we face the reality that this coming season there will be no further episodes in The L.A. Complex," exec producer Stephen Stohn told Playback Thursday.
Epitome Pictures "exploring its options" for The L.A. Complex
This could give fans a complex: The indie producer is looking to keep the homegrown soap going by bringing another Canadian network on board after MuchMusic decided against a third season.
CTV makes multiple pilot and series orders
CTV has picked up the legal drama pilot Stay With Me from Sarrazin Couture Entertainment, and a medical drama pilot, Saving Hope, to be executive produced by Rookie Blue-creator Ilana Frank.
Guns shoots to the top at Geminis, night two
Guns was the big winner at the 25th Gemini Awards on Wednesday night, as the CBC drama mini-series snagged five trophies.
Geminis announce special award winners
A record multiplatform audience for the recent 2010 Olympic Games will earn CTV digital chief Alon Marcovici the outstanding technical achievement award at the upcoming Geminis Awards.