Less Than Kind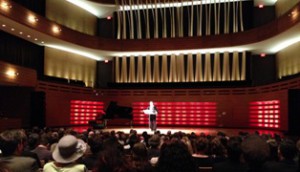 The F Word, Orphan Black win at WGC awards
Elan Mastai and Will Pascoe, respectively, were among the 13 award winners feted at the annual event Monday night.
Bell Media invests $930K in NSI TV course
The new funds guarantee the program's extension through the next seven years.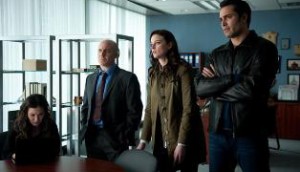 Camera Shy, Continuum win at Vancouver Leo Awards
The awards, which celebrate the achievements of B.C.'s film and TV industry, were handed out over the weekend (Continuum pictured).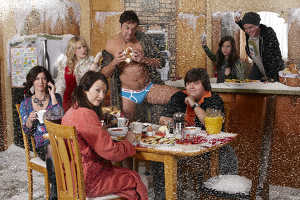 Weekly roundup: Awards, season returns and theatrical news
This Friday's briefs include the list of Canadian recipients of the Young Artist Awards and the final season premiere date for Less Than Kind (pictured).
LTK, L.A. Complex scribes win at WGC screenwriting awards
The awards, hosted by Ryan Belleville and written by Bob Kerr, were handed out Monday night in Toronto.
Breakthrough enters home entertainment arena
The Canadian indie producer becomes an online direct-to-consumer distributor by introducing BreakthroughHomeEntertainment.com, launching with three of the company's titles, including Less Than Kind (pictured).
Nominees revealed for 2012 DGC awards
On the list is past winner David Cronenberg (pictured), who picked up nominations for best direction and best feature film for A Dangerous Method.
Nicholas Campbell becomes Less Than Kind regular
The veteran Canadian actor jumps on board the fourth and final season shoot in Winnipeg after guest starring during the family comedy's third cycle.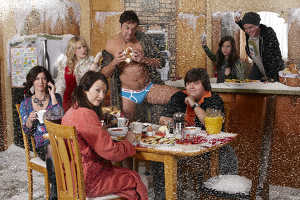 Less Than Kind's third season to pay homage to the late Maury Chaykin
"The challenge for this season was to write a comedy and drama about a family recovering from sudden and tragic loss, as we experienced with Maury," says series showrunner Mark McKinney.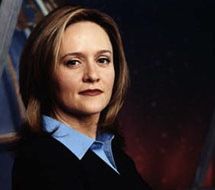 Bee gets an A+ at 2011 Comedy Awards
Comedic actress Samantha Bee is named Comedy Person of the Year, while Jason Priestly nabs Best TV Performance – Male for Call Me Fitz.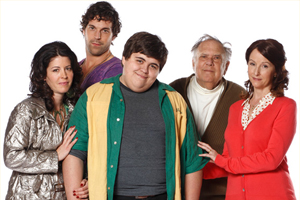 DirecTV acquires Less Than Kind for stateside run
The homegrown sitcom about a dysfunctional Jewish family in Winnipeg is to air on the Audience Network.