Leonard Farlinger
1976 Productions and New Real Films to produce Bruce LaBruce's Gerontophilia
The $2 million indie film from the veteran Toronto director is described by Filmoption International's Andrew Noble as "the gay Harold and Maude."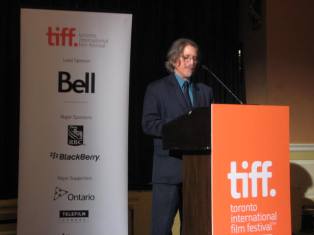 Talking TIFF: Gravestock on Canadian film selection
The festival's Canadian Programming exec talks to Playback about this year's selection process.
Sutherland and Vanasse lead in I'm Yours
Rossif Sutherland (High Life, Poor Boy's Game) and Karine Vanasse (Polytechnique, Set Me Free) have been cast in Leonard Farlinger's I'm Yours, produced by New Real Films and Hidden Agenda. The romance is Vanasse's first English-language lead.