Leah Jaunzems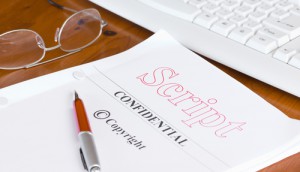 CFC's Comedy Exchange participants head to L.A.
Former Motive showrunner Dennis Heaton, writer/director Jeremy Lalonde and producer Emily Alden will all pitch their flicks in California.
Production starts on Adam Massey's Man Vs. thriller for Darius Films
The indie, shooting through Nov. 15, portrays a reality TV host fighting more than the elements in the remote wilderness (Massey pictured).
Guildwood in Cold Blooded shoot
Guildwood Entertainment has begun principle photography on Cold Blooded, a crime thriller helmed by first time director Jason Lapeyre.