Laurence Anyways
Kim Nguyen's War Witch dominates Jutras in Quebec
The Congo child soldier drama (pictured) earned eight trophies after sweeping the film categories at the inaugural Canadian Screen Awards.
Weekly roundup: Festival lineups and doc broadcast premieres
This week's roundup includes the list of industry folk taking part in the ACCT's In Studio program on Mar. 2 (such as actor Gerry Dee, pictured) and Canuck titles screening at the Miami International Film Festival.
Laurence Anyways, War Witch lead Jutra nominations
Six films are vying for the Golden Ticket prize, awarded based on a weighting system that considers box office, festival entries, award wins and international distribution sales: Bestiaire, Truck, Laurence Anyways (pictured), Monsieur Lazhar, Starbuck and War Witch.
Telefilm partners with Palm Springs film fest to screen Canadian films
The organization will participate in several special initiatives spotlighting Canadian films as part of its ramped up promotional strategy for 2013.
Xavier Dolan adds Gus Van Sant as Laurence Anyways exec producer
The credit comes ahead of the U.S. release of the Quebec director's third film (pictured) in the U.S. market by Breaking Glass Pictures.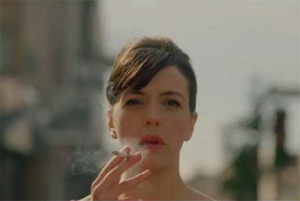 Dolan up for Cesar for Les Amours imaginaires
Montreal filmmaker Xavier Dolan, who will start shooting his third feature, Laurence Anyways, at the end of February, has been nominated for a Cesar Award, the French Oscar, for Les Amours imaginaires (Heartbeats).
Telefilm backs 11 Quebec movies
Quebec's French language directors have received a cash boost from Telefilm Canada for their latest projects.