Laura Vandervoort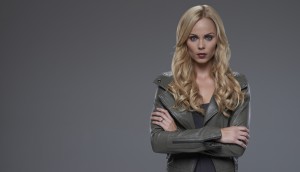 Golden Maple Awards nominees announced
Laura Vandervoort (pictured), Giacomo Gianniotti, Amanda Crew and Emily Hampshire are among those up for prizes.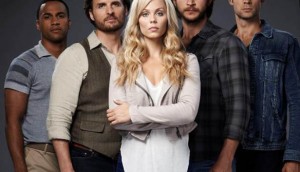 Bitten's second season opens strong for Space
The sci-fi series is still the top-rated original series on the specialty channel, ahead of Orphan Black.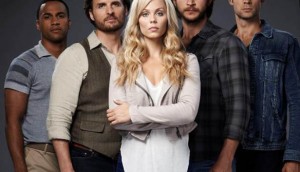 Syfy orders second season of Bitten
The U.S. deal comes a week after Space renewed the female werewolf drama for a sophomore season of 10 new episodes.
Space's Bitten gets an app, Caillou unveils talking doll
Licensing spin-offs for Canadian series continue as Majestic Media rolls out a social media accompaniment to the Laura Vandervoort-starring sci-fi drama.
Bittten debuts on Space with 265,000 viewers
The Laura Vandervoort-starring female werewolf drama debuted Saturday in Canada and Monday night on Syfy stateside.
Shaftesbury teams with Laura Vandervoort on new girls' series
The Toronto-based indie producer and distributor has joined forces with the actor, writer and producer (Bitten, Smallville) on Super Duper Deelia, a new half-hour live-action series aimed at girls six to 12.
Tatiana Maslany joins Captain Canuck web series
The Orphan Black star (pictured) joins the five-part web series, slated to launch July 1 online.
Laura Vandervoort joins Captain Canuck web series
The Bitten star (pictured) will voice the character of Blue Fox, an elusive and deadly mercenary.
Breakthrough acquires two Canuck films for Cannes
Jeff Stephenson's Cubicle Warriors (pictured) and Gail Harvey's Looking is the Original Sin will have their world premieres at the market in May.
Space's Bitten casts male leads
Paul Greene (pictured) is to play the live-in boyfriend for Laura Vandervoort's lead werewolf character in the Canadian sci-fi drama.
Laura Vandervoort joins Bitten cast
The Canuck actress is taking on a lead role as the world's only female werewolf in the upcoming Space series from No Equal Entertainment, Hoodwink Entertainment and eOne.