Kris Holden-Ried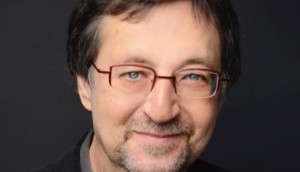 Temple Street options fantasy trilogy The Fionavar Tapestry
The prodco's SVP Kerry Appleyard and senior development producer Lesley Grant will oversee the TV adaptation of author Guy Gavriel Kay's novels.
Lost Girl adds Copper's Kyle Schmid as guest star
Linda Hamilton is also reprising her third season guest role as a ruthless assassin in the series' fourth season, slated to premiere in November (Schmid pictured).
Tatiana Maslany joins Captain Canuck web series
The Orphan Black star (pictured) joins the five-part web series, slated to launch July 1 online.
Linda Hamilton to guest star in Showcase's Lost Girl drama
The Terminator star (pictured) is to play the role of Acacia, a tough, sexy and ruthless assassin that spells trouble for Bo in the upcoming third season.