Know Rules Media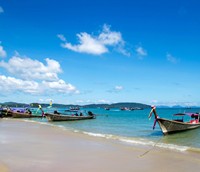 XYZ Films takes NA sales rights to Jamie Dagg's River
The indie thriller from RedLab Digital and Know Rules Media is set to shoot in Laos and Thailand in January 2015.
Know Rules Media taps Akan Satayev to direct Hacker
The $5 million theatrical feature will shoot later this year in Toronto, New York, Dubai and Bangkok (Satayev pictured).
Fight Network investor Loudon Owen gets into the movie game
The Canadian venture capitalist (pictured) launches Know Rules Media as a maker of compelling, socially-relevant films in the $1 million to $25 million range.