KinoSmith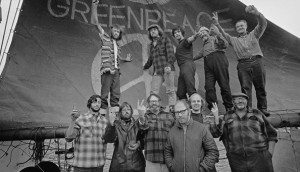 Coming Soon: How To Change The World
Robin Smith of Toronto-based distributor KinoSmith on the theatrical release strategy for Greenpeace doc How To Change The World.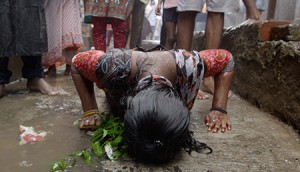 Coming Soon: Monsoon
Kinosmith CEO Robin Smith on the theatrical distribution strategy for Sturla Gunnarson's latest doc.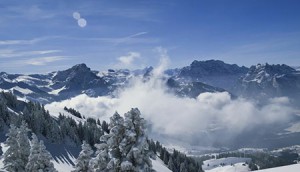 Kinosmith picks up The Alps from Above at Cannes
The German doc consists exclusively of aerial Cineflex camera shots filmed from the peaks of Mont Blanc to the Dolomites.
Gone South doc lines up Canuck talent
Alex Trebek, Alan Thicke (pictured) and Neve Campbell are some of the notable names to be featured in the doc from Victoria's Less Bland Productions about how Canadians have shaped and influenced American pop culture.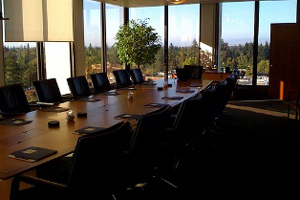 Exclusive: CAFDE restructures, Ted East to step down
The Canadian distributors' lobby group is eyeing new members as it looks for a new voice and seat at the table in Ottawa.
No Heart Feelings gets multiplatform release
The indie feature, which first had a domestic theatre run in 2010, is being released on iTunes and south of the border on the inDemand VOD service.
KinoSmith picks up three from Taskovski Films
The Toronto-based distributor has picked up the Canadian rights for The Venice Syndrome, Work Hard, Play Hard (pictured), and Documentarian from the London-based sales and production company.
Hot Docs '13: In a "Manor" of speaking…
Shawney Cohen (pictured, right) talks about his debut feature doc The Manor, which follows his family's strip club business and kicked off the Hot Docs festival in Toronto.
Hot Docs '13: KinoSmith picks up The Manor, Blackfish
Distributor KinoSmith has picked up Canadian rights to feature documentaries The Manor (pictured) and Blackfish, both of which will screen at Hot Docs in Toronto over the next 11 days.
Film Movement takes U.S. rights to Jeff Kopas' An Insignificant Harvey
The U.S. distribution deal, inked at Sundance, calls for a March 2013 release of the debut feature that stars Jordan Prentice (pictured right), Kristin Adams and Art Hindle.
Hot Docs title Herman's House picked up by Kinosmith
In other local festival market action, indie Syndicado acquired Sagi Bornstein's Kafka's Last Story after its Canadian premiere at the Toronto Jewish Film Festival.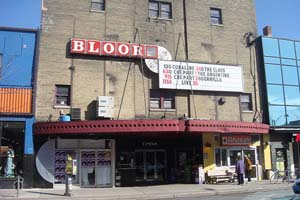 Kinosmith president to program Hot Docs' Bloor Cinema
Robin Smith will be responsible for selecting and booking films to screen at the cinema, which is currently under renovation.