King of Kensington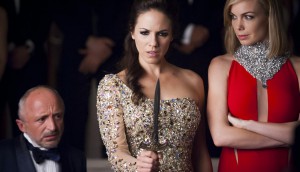 Specialties @ 20: Showcase
From Playback magazine: In the first of a multi-part tribute to Canada's key specialty channels, we look back on 20 years of Showcase.
Playback 2013 Canadian Film and TV Hall of Fame inductee: Al Waxman
Playback posthumously honours the "King of Kensington," Al Waxman, one of Canada's most beloved television stars.
Fiona Reid to receive ACTRA award
The veteran actor, best known for playing Cathy King to Al Waxman's King of Kensington in the CBC sitcom, is to receive the 2011 Award of Excellence at ACTRA's 9th annual kudosfest.