Kim Wilson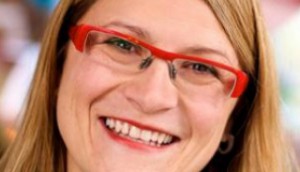 Former CBC exec Kim Wilson heads to Titan1Studios
Christina Rotsaert also joins the Zomben comic book publisher as it expands into TV and digital content production.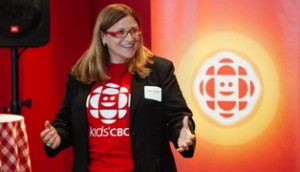 Kim Wilson exits Kids' CBC
The longtime creative head of children's content is no longer with the Canadian pubcaster.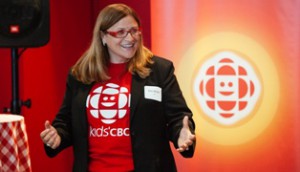 CBC and the new kid viewers
Kim Wilson, creative head at Kids' CBC, discusses how budget cuts are less of an issue for her team than keeping up with the changes in how children consume media.
CBC's Fun Hunt looks to drive kid viewers online
The pubcaster's new kids show Cross Country Fun Hunt is being created on the road with the host documenting communities and uploading segments online to draw traffic to a dedicated series site.
Markle Productions to produce JiggiJump for Kids' CBC
The series, based on the musical fitness adventure concept for schools and theatres from Judy and David (pictured) and Education Arts Canada, will begin production this summer.