Kiefer Sutherland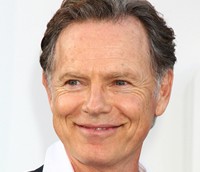 WFF to honour Bruce Greenwood
Greenwood is among three actors to be honoured by the festival.
Tatiana Maslany, Shawn Doyle win at ACTRA Awards
Shannon Kook-Chun won for outstanding voice performance, while Shirley Douglas received ACTRA Toronto's 2013 Award of Excellence at the Saturday awards event (Maslany pictured).
Global TV puts new series in the hands of viewers
To generate audience interest ahead of the debut of Touch, the channel is inviting Canadians to interact with the show's storyline through a game of "phone-skipping."
Kiefer Sutherland headed back to primetime TV
Fox has given a 13-episode order for Touch, which stars the Canadian actor in his return to U.S. network TV after 24.
Kiefer Sutherland may have the Touch
Kiefer Sutherland looks to be headed back to episodic TV as the lead in Touch, a drama pilot from 20th Century Fox TV and Chernin Entertainment.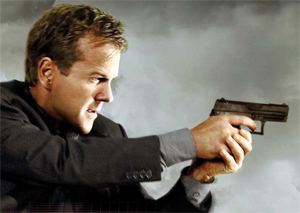 Kiefer Sutherland follows up 24 with online action series
How do you follow-up the lead role in the Fox/Global Television action drama 24? The web, evidently, as Kiefer Sutherland is joining John Hurt as co-leads in a scripted action online series, The Confession, from Digital Broadcasting Group.