Katerina Cizek
NFB filmmaker named MIT visiting artist
Katerina Cizek will work with the institute's OpenDocLab to develop the next production in the NFB's multimedia Highrise project.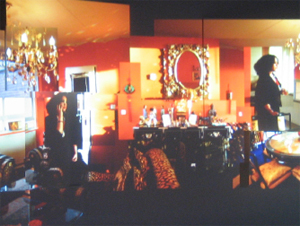 NFB online doc wins digital Emmy at MIP-TV
The public filmmaker's interactive documentary HIGHRISE/Out My Window on Monday won the international Emmy for best digital program: non-fiction category at MIP-TV.
NFB lands two international awards
Highrise/Out My Window and A Drummer's Dream have snagged two international awards for the National Film Board of Canada.
Khadr doc and NFB 360-degree project claim prizes at IDFA
Two Canadian doc projects have received honors at this year's International Documentary Film Festival Amsterdam (IDFA).
National Film Board builds Highrise
Out My Window, coming to the International Documentary Film Festival Amsterdam this week, is a 360-degree interactive documentary from director Katerina Cizek. It's also the first installment of the NFB's Highrise project – a multimedia, multi-year initiative that will give viewers a glimpse behind the concrete facades of high-rise apartments around the world.