Karen Chapman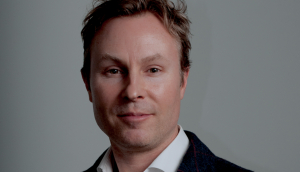 In brief: Former Juice Worldwide CEO Andrew Buck lands EVP role at Premiere Digital
Plus, WIFT-T announces the winners of the 2020 Showcase Awards and Nish Media gets to work on feature L'Inhumain.
HGF awards $148K through Shorts-to-Features program
Filmmakers to receive funding include Karen Chapman (pictured) for Esequibo Rapture and Kevin Dempster for Bookworm.
2018 5 to Watch: Karen Chapman
The Walk Good director has bridged the gap between shorts and features and is developing her first scripted full-length film with the support of CFC and Telefilm.
Hot Docs commissions first film
In the Name of All Canadians will explore the Charter of Rights and Freedoms in six shorts by various directors, including Karen Chapman and Patrick Reed.