julijette inc.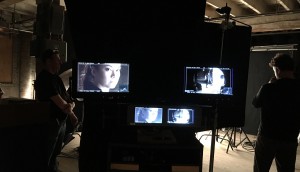 Bringing Stegman is Dead to life
Winnipeg-based producer Juliette Hagopian's innovative strategy for financing director David Hyde's first film.
Films dominate Canadian Comedy Awards nominations
The handing out of the beaver statuette, to winners in live, film, television, radio, and internet categories, will take place in Ottawa Oct. 6 (Show host Peter Anthony pictured).
Lithuanian remake deal for My Awkward Sexual Adventure
The option deal follows earlier agreements for remakes of Sean Garrity's 2012 comedy for France and South Korea.
France, South Korea take remake rights to Awkward Sexual Adventure
The film's producer, writer and star Jonas Chernick (pictured) tells Playback about the reasons Sean Garrity's sex comedy has generated international interest.
Archstone takes on My Awkward Sexual Adventure
The L.A.-based co acquired international distribution rights to the film from Manitoba producers Jonas Chernick (pictured) and Juliette Hagopian, which makes its TIFF debut Sept. 11.