Jonas Diamond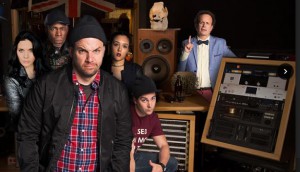 Epic Studios drops on YouTube
The iThentic, Farmhouse Productions and duopoly-made series is tapping YouTube star EpicLLOYD's 500,000 followers to find an audience.
Smiley Guy's hockey-ballet holiday mashup set for CBC
The Toronto animation studio has produced a uniquely Canadian tale with universal themes for CBC's holiday lineup.
Starz picks up iThentic's Space Riders
The web series is written by and stars Mark Little (Funny or Die) and Dan Beirne (Dad Drives), and is set to stream exclusively on CTV Extend.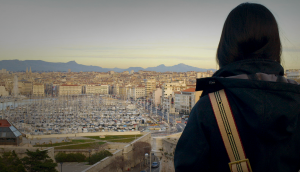 Guidestones goes from web experiment to feature thriller
Guidestones: Sunflower Noir puts more focus on narrative elements in the second season, and can now be repackaged as a TV show and feature film.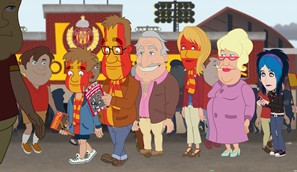 Bite TV debuts Smiley Guy Studios' cartoon Warren United
The animated comedy about football and family was created by Bill Freedman, an expat Torontonian in London, England.
How iThentic Canada is being platform agnostic with content distribution
Pavan Moondi's Everyday Is Like Sunday (pictured) will launch theatrically before going online, and the Guidestones web series will now air in Canada exclusively on CTV platforms as part of a licensing deal with Bell Media.
Guidestones, dirtgirlworld earn International Emmys
The trophies were handed out to the Canadian digital projects at MIPTV (Guidestones pictured).
Guidestones' Jay Ferguson on brand integration to fund web series
"I want to create a genuine business model that creates a profit. There isn't enough (fund) money to make it sustainable," the Toronto filmmaker tells Playback about lining up sponsors for next-generation storytelling.
Best of the year: iThentic
"For us, 360 means not just looking at pure internet content, but also making sure that we are exploring all the potential for monetization," says chairwoman and co-founder Catherine Tait.
John Barrack works with iThentic on iFestivus online platform
The former Canadian Media Production Association COO (pictured) is working at the nexus of online communities and live events to develop business opportunities.
The Brothers Sandhu coming to Kids' CBC
The animated series for preschoolers follows the adventures of three Punjabi brothers as they adapt their South Asian customs to their new western surroundings.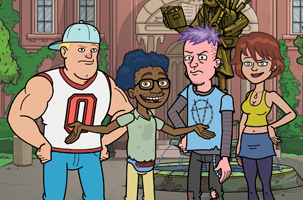 Smiley Guy lands development deal at JFL
The Toronto studio earned the prize for its web series pitch at the Montreal-based comedy conference.