jonas chernick
My Awkward Sexual Adventure gets U.S., international sales
Tribeca Film picked up the film, directed by Sean Garrity and produced by Jonas Chernick and Juliette Hagopian, in the U.S. ahead of a March 2013 release, amongst other territory sales.
Archstone takes on My Awkward Sexual Adventure
The L.A.-based co acquired international distribution rights to the film from Manitoba producers Jonas Chernick (pictured) and Juliette Hagopian, which makes its TIFF debut Sept. 11.
Harold Greenberg Fund supports two features with odd couples
Sean Garrity's My Awkward Sexual Adventure and Jason Priestley's (pictured) Cas and Dylan received funding through the equity investment program.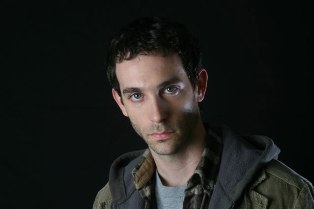 Jonas Chernick and Sean Garrity re-team for My Awkward Sexual Adventure
The comedy is shooting in Winnipeg, and will be released in Canada by Phase 4 Films.