John Young
Temple Street continues digi diversification with Next Step app
The app is the second product to come out of Temple Streets' digi-focused Media Ventures division as it looks to leverage existing IP across multiple platforms.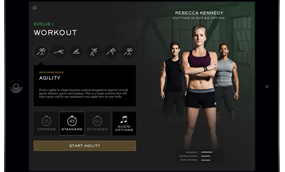 Temple Street continues digital expansion with Evolve
The fitness platform is the first project from the creative content arm of Temple Street Media Ventures, a division of the Toronto-based prodco that oversees digital projects.
Temple Street ups Michel Pratte to lead digital content expansion
The former director of strategy and business development will head the newly-formed Temple Street Media Ventures, effective immediately.
Best of the year: Temple Street
David Fortier, John Young and Ivan Schneeberg discuss the company's core business strategy for 2012 and beyond.
BBC Worldwide sells Wingin' It to Starz Kids and Family
Created by Frank Van Keeken (pictured) the Temple Street teen comedy is set to air on the U.S. channel beginning in March 2013.
Producers need to be flexible to succeed: Temple Street topper
More than ever, broadcasters need producers to help complete the program funding picture, including via branded content, says John Young.

Baking a recipe for brand riches
Temple Street's John Young and Capital C's Tony Chapman talk about creating the Loblaw brand partnership behind Food Net's Recipes to Riches.