John May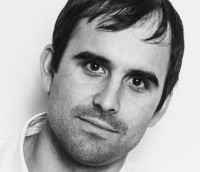 Development underway for tween sitcom Rebels
The series will be co-produced by Toronto-based Heroic Television and Winnipeg-based Media RendezVous. (Series creator and executive producer Chuck Clement pictured)
Shaftesbury teams with Laura Vandervoort on new girls' series
The Toronto-based indie producer and distributor has joined forces with the actor, writer and producer (Bitten, Smallville) on Super Duper Deelia, a new half-hour live-action series aimed at girls six to 12.
LTK, L.A. Complex scribes win at WGC screenwriting awards
The awards, hosted by Ryan Belleville and written by Bob Kerr, were handed out Monday night in Toronto.
Heroic Film partners with Sudden Storm Entertainment
Kids' TV show producer Heroic Film has struck an asset purchase and production deal with Sudden Storm Entertainment.