John Fawcett
Space orders Orphan Black to season four
Production on the 10-episode fourth season is slated to begin this summer in Toronto.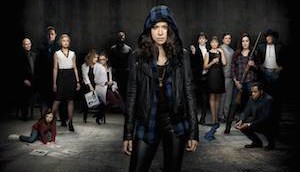 Bell Media to clone Orphan Black for season 3 bow
The season's opening episode will debut simultaneously on Space, CTV, Bravo, and MTV.
Enemy, Orphan Black win top prizes at DGC awards
Don McKellar also won the best film direction trophy for his work on The Grand Seduction at the Directors Guild of Canada Awards, held on Saturday at The Carlu in Toronto.
2014 DGC Award nominees announced
The awards will recognize achievement across 19 categories in a ceremony to be held in Toronto on Oct. 25. (Best feature film nominee The Grand Seduction pictured)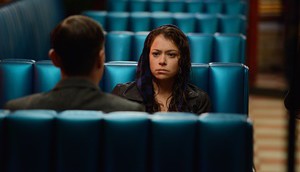 Orphan Black second season bows well on BBC America
The U.S. channel saw a 97% rise in the 18-49 demo from the Saturday night premiere of the Canadian clone drama.
Production begins on Orphan Black second season
The second season of the conspiracy clone thriller is shooting in studio and on location in Toronto until February 2014.
Orphan Black picked up by U.K.'s BBC Three
The news follows the recent 10-episode renewals from BBC America and Space for the clone conspiracy thriller produced by Temple Street Productions.
Space, BBC America order second season of Orphan Black
The 10-episode second season is slated to begin production later this year, to air in spring 2014.
CTV's Saving Hope starts second season shoot
The returning cast for the hourlong medical drama includes Erica Durance, Michael Shanks, Daniel Gillies, Huse Madhavji and Benjamin Ayres.
Orphan Black gets March premiere date
Joining the cast of the sci-fi thriller, which stars Tatiana Maslany (pictured) and will premiere on Bell Media's Space, are Matt Frewer and Evelyne Brochu.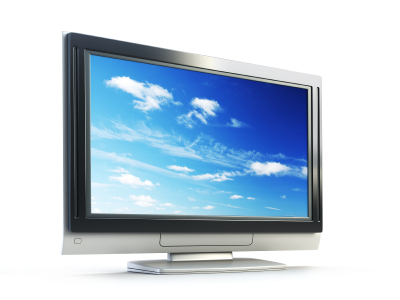 Orphan Black begins production, adds cast
The 10-episode series from Temple Street Productions is shooting in Toronto, with Maria Doyle Kennedy, Dylan Bruce and Jordan Gavaris joining the cast.
Tatiana Maslany to play Sarah in Orphan Black
The Space and BBC America series from Temple Street Productions will see the young actress play an outsider with a murky past and a tenuous future after witnessing a woman's suicide.