Joe Dinicol
Michael Seater, Joe Dinicol and Alan Thicke join Cubicle Warriors
The indie feature about two grads trying to stop a crooked investment banker from closing a deal on student loans from director Jeff Stephenson is shooting in North Bay, Ontario.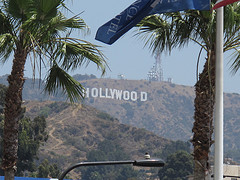 Canadian cast for CTV drama Highland Gardens revealed
Local talent take the lead for the six-part series about young actors trying to make it in Hollywood. (Updated.)
Dinicol, Kash, Colantoni and Foley enter Servitude
Joe Dinicol, Linda Kash, Enrico Colantoni and Dave Foley have jumped on board Servitude, Warren Sonoda's waiter rebellion comedy from Buck Productions and Victory Man Productions now in production.