Jennifer Baichwal
Water, White Knight receive Shaw Media-Hot Docs funding
Director Jennifer Baichwal (pictured) and photographer Edward Burtynsky's doc Water is among the projects receiving a total of $168,000 from the program's completion and development funds.
Big screen 'Payback' for Atwood
The prolific Canadian writer talks about teaming up with director Jennifer Baichwal and making the leap from page to screen.
Canadians talk storytelling from Sundance
In conversation from Park City, the filmmakers behind Indie Game: The Movie and China Heavyweight talk about developing their festival projects.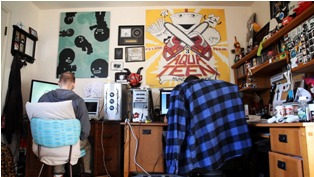 Canadian docs Indie Game: The Movie and Payback head to Utah
Playback Daily catches up with the directors of both films on being selected for the prestigious Sundance Film Festival this winter.