Jason Reitman
In brief: TIFF adds special events (including one with Drake)
The Toronto rapper will introduce Monsters and Men at the fest, Anthropocene gets the gallery treatment, and more.
TIFF13: Sobol, McKellar, Chechik films to get gala treatment
Director and CEO Piers Handling and artistic director Cameron Bailey also on Tuesday morning announced the festival's opening and closing galas.
Jason Reitman, Nia Vardalos and John Landis lined up for Telefilm Canada's Hollywood comedy bootcamp
Participants in the Just For Laughs-backed Canadian Film Centre program are also being mentored by Zanne Devine, Anne Fletcher and Kirsten Smith.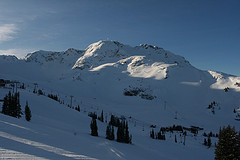 Whistler Film Festival unveils film lineup, books Jay Baruchel tribute
Ben Addelman's Kivalina vs Exxon, Maxwell McGuire's Foreverland, and Christopher Petry's Marilyn to bow at Whistler.