Jason Priestley
Richard Dreyfuss signs onto starring role in Cas & Dylan
The film directorial debut by Jason Priestley also stars Tatiana Maslany in a drama about an ailing man who goes on the lam with a young woman (Dreyfuss pictured here).
Harold Greenberg Fund supports two features with odd couples
Sean Garrity's My Awkward Sexual Adventure and Jason Priestley's (pictured) Cas and Dylan received funding through the equity investment program.
Jason Priestley to direct Cas & Dylan indie feature
The road trip movie from Montefiore Films is based on a script by Jesse Gabe and has Tatiana Maslany attached as a lead.
Priestley returns as host of International Emmys
The Canadian actor and director is set to host the 39th edition of the annual gala, which takes place later this month in New York.
Monte Carlo Fest stacked with CanCon
Kennedys, Durham County, Rookie Blue and Call Me Fitz land multiple nominations.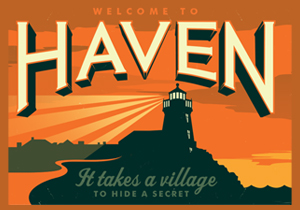 Vinessa Antoine joins Haven in recurring role
Antoine, whose Canadian screen credits include CBC's Heartland, TMN's Regenesis and Showtime's Soul Food, will perform the role of former con artist Evidence 'Evi' Ryan in Haven's sophomore season.