Jason Priestley
Super Channel invests $850,000 in 34 new projects
Projects selected in the latest round of financing from the Super Channel Development Fund include Jason Priestley's The Day Santa Didn't Come.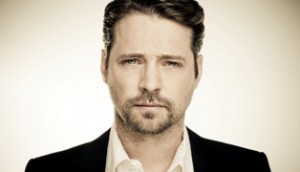 Jason Priestley to receive ACTRA Award of Excellence
The actor-turned-director will receive the tribute in Los Angeles on Jan. 31.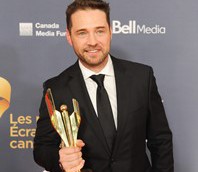 Package Deal adds Jason Priestley, Amanda Tapping as guest stars
The acting duo join the talent lineup for the multi-cam comedy now shooting its second season in Vancouver. (Jason Priestley pictured)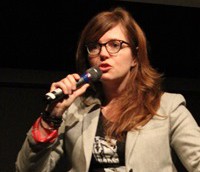 Lindsey Hodgson promoted at Pacific Northwest Pictures
The new assignment comes as the indie distributor expands Le Week-End to 12 markets and opens Cas & Dylan this weekend. (Lindsey Hodgson pictured)
Cas and Dylan tops audience awards at Whistler
Jason Priestley's directorial debut earlier earned co-lead Tatiana Maslany the best actor prize in the juried Borsos competition.
MIPCOM13: Sheri Elwood on finding comedy in used cars, bagels
The Canadian TV scribe and Call Me Fitz creator on her new sitcom Bagel Nation, which is in development for ABC/Disney.
Jason Priestley's Cas & Dylan to open Whistler Film Festival
The mountain resort festival will close with the Sundance documentary The Crash Reel (pictured), a film about a halfpipe snowboarding rivalry from director Lucy Walker.
CTV's Saving Hope starts second season shoot
The returning cast for the hourlong medical drama includes Erica Durance, Michael Shanks, Daniel Gillies, Huse Madhavji and Benjamin Ayres.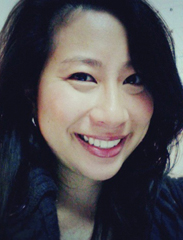 Weekly roundup: Conferences, indie distribution and VFX news
Among the briefs included this week are news on Heidi Tao Yang (pictured) being named producer of the Toronto Screenwriting Conference, Pacific Northwest Pictures' theatrical releases and Canadian Press distributing video content.
Telefilm invests $6.4 million in six features
English-language feature films including Gia Milani's All the Wrong Reasons and Michael Dowse's F Word starring Daniel Radcliffe (pictured) received support from the Canada Feature Film Fund.
Eric Peterson and Aaron Poole join Cas & Dylan cast
The latest additions (Peterson pictured) to the talent lineup comes as the Jason Priestley-directed feature continues shooting in Ontario and western Canada through Sept. 25.
International distrib rights to Cas & Dylan go to Breakthrough
The indie producer's newly-formed film sales division, led by Marina Cordini, will represent the Jason Priestley-directed film outside of Canada.