Jarrett Sherman
Smokebomb Entertainment's Synful business
From our latest print issue – how the Shaftesbury co's edgy new transmedia property State of Syn is redefining in-your-face entertainment.
Digital Howard does online aftershow for The Project
The digital extension will see participants in the City and OLN doc-reality series engage with fans of the TV show from Buck Productions.
CHCH announces Channel Zero Digital and a new fall lineup
New additions to the fall line-up and a growing online presence were announced Tuesday to celebrate the Hamilton network's 60th year (Spin Off pictured).
Daniel Dales, Jarrett Sherman launch Digital Howard
The new venture's first project is producing the digital media extension of upcoming CHCH game show Spin Off (Dales and Sherman pictured).
CTV flicks a digital Switch
The six ep digital series, a spin-off from the The Listener, will act as an extension to the primetime drama.
Daniel Dales and Jarrett Sherman exit Smokebomb Entertainment
The co-founders of the digital producer, acquired by Shaftesbury Films in 2008, are "moving on from their roles in order to pursue other opportunities."
Inside the Rockies with Jarrett Sherman
The Smokebomb Entertainment partner and executive producer of Totally Amp'd talks to Playback Daily about why a multi-platform content strategy is critical.
Audience numbers key in showing digital ROI success, developers say
The so-called freemium model, which provide free trials of content with online properties, is showing great promise as a marketing and sales tool.
Shaftesbury and Smokebomb Entertainment behind State of Syn
The futuristic web drama, to star Jewel Staite, David Hewlett and Rainbow Sun Francks, will start production in Toronto in early April.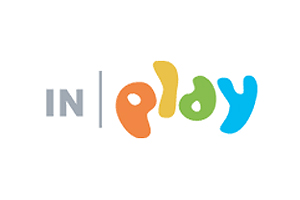 Played out? INplay hosts debate on transmedia
The very nature of the ubiquitous buzzword was a topic for panel discussion at yesterday's INplay conference held in Toronto.
Bell Fund, CMF and OMDC talk interactive funding
Hoping to put more emphasis on development, Andra Sheffer announced at Interactive Ontario's iLunch last Friday that the Bell Broadcast & New Media Fund will soon be accepting applications to its development program on a monthly basis.