Jacques Parisien
Jacques Parisien to leave Bell Media
The former Astral exec will depart at the end of the year, just a few months after being named president of national specialty and pay TV, radio and out-of-home for Bell Media.
Bell Media sells five radio stations to Newcap
The $112 million deal comes as the media group has to divest properties to comply with the CRTC's common ownership policy. Bell Media adds Astral execs to leadership team
Jacques Parisien, currently Astral Media EVP and COO and president of Astral Radio, becomes Bell Media president, national specialty and pay TV, radio and OOH as the BCE-Astral transaction closes July 5.
BCE resubmits CRTC application for Astral Media takeover
"We heard Canadians and the CRTC loud and clear – they want assurance that Astral joining with Bell Media will directly benefit consumers and creators," Bell Canada topper George Cope said Monday.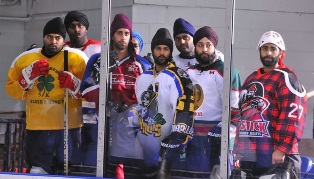 Astral Media on Canadian film acquisition: 'Our business model has not changed'
The broadcaster responds to CAFDE's assertion that its pay TV licence fees have declined in recent years, and refutes Alliance's claim that it was not interested in carrying Breakaway.