J. Joly
Brad Pelman to shop CineCoup projects in Cannes
The ex-Alliance Films exec (pictured) will be looking to secure pre-sales for 10 short-listed film projects from the Vancouver-based film accelerator.
90 indie teams vying for $1 million CineCoup funding
The social media-driven film accelerator program is being supported by ads running in Cineplex theatres throughout March.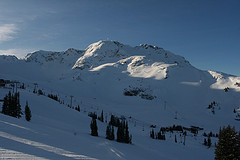 Whistler unveils industry program for fest-goers
Panels on China, international TV co-productions, visual effects and online video will be talking points at the mountain festival.
Inserting viewers into TV shows at NXNEi
The Social TV panel session tackled the subject of monetizing second-screen experiences, as well as a dystopic prediction of a Hunger Games-like world.