Ivan Reitman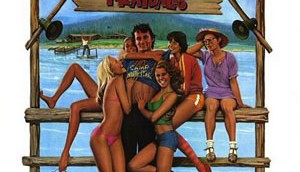 Dan Goldberg on why Meatballs still sticks
The famed comedy producer looks back at the sweet, saucy comedy ahead of its 35th anniversary and reunion event in Toronto this June.
Lionsgate notches $250 million in film distribution sales
The deals stemmed from nine titles, most importantly The Hunger Games: Mockingjay Part 1 and 2, the third and fourth installments of the blockbuster film franchise (The Hunger Games pictured).
Bell Lightbox opens
As the countdown from ten began and a beaming Toronto International Film Festival director Piers Handling raised his giant ceremonial scissors, the tears started to flow.