IPL
CTV's Motive drama starts second season shoot
Warren Christie (pictured) and Valerie Tian have been added to the cast for a new 13 episodes to shoot in Vancouver through January 2014.
Indie feature Alice in the Attic goes to camera
The dramatic thriller written, directed and produced by Jordan Greer, is shooting until Sept. 25 in Morin Heights, Quebec.
Newfoundland gets Deadly with Donnie Dumphy
Directed by Nik Sexton and starring Leon Parsons, Donnie Dumphy: How to be Deadly is shooting in and around St. John's and Mount Pearl.
The Best Laid Plans starts production in Ottawa
Jonas Chernick (pictured), Kenneth Welsh and Jodi Balfour lead the CBC series due for a winter 2014 launch.
Alison Reid starts production on Pursuing Giraffe in Kenya
The documentary/dramatization of pioneering Canadian zoologist Anne Innis Dagg's (pictured) 1956 solo trip to South Africa is slated for a release in 2014.
Kris Demeanor, Stephen Bogaert join The Valley Below
The first feature from Kyle Thomas is based on the earlier short film Not From The Abattoir from North Country Cinema.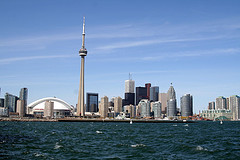 Cameras roll on Fragile Minds
Director Cody Campanale's feature directing debut is shooting in and around Toronto to Aug. 29.
Wim Wenders shooting latest 3D feature in Montreal
Every Thing Will Be Fine stars James Franco, Charlotte Gainsbourg and Marie-Josee Croze.
Odyssey in production on MOW with Valerie Harper, Lauren Holly
The TV movie, filming in and around Fort Langley, B.C., is based on the novel by Ronda Rich.
New Syfy series Helix begins production in Montreal
The 13-episode series, which stars several Canuck actors, follows a team of CDC scientists investigating a potential "hot zone" in a remote Arctic research facility.
Cary Elwes, Kristin Bauer van Straten board Teen Lust
Blaine Thurier's theatrical comedy is to start shooting in mid-August, with Entertainment One picking up multi-territory releasing rights (van Straten pictured).
Odyssey begins production on Crimes of the Mind
The film, directed by John Murlowski, is shooting in L.A.