Indiegogo
Weekly roundup: Awards, festivals and distribution news
This week's briefs include details of the VIP-heavy Cannes Film Festival screening of restored The Apprenticeship of Duddy Kravitz (VIPs pictured).
Canadian crowdfunding to get easier?
The Ontario Securities Commission is considering changes that would let content creators issue company shares as a crowdfunding tool. (Interactive Ontario CEO Donald Henderson pictured).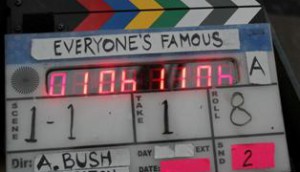 CBC acquires Everyone's Famous web series for broadcast
Andrew Bush, Walter Forsyth and Angus Swantee are shooting the hybrid comedy in Halifax, ahead of a February internet launch.
Doc festival turns to Indiegogo to finance youth screenings
The Montreal International Documentary Festival is looking for $10,000 to be raised via the crowd-funding campaign to back a second year of film screenings for young audiences.