Incendo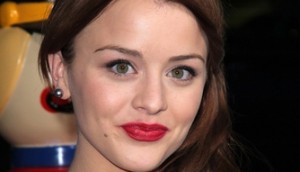 Incendo starts shooting Courting Danger
The latest female-skewing TV movie from the indie producer stars Jordan Hinson (pictured).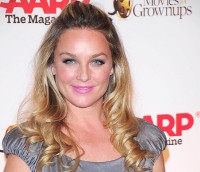 Cameras roll on Incendo's Forget and Forgive telefilm
American Hustle's Elisabeth Rohm (pictured) has the lead in the female-led police drama that also stars Tygh Runyan and is directed by Tristan Dubois.
Incendo shooting The Good Sister in Montreal
Montreal filmmaker Philippe Gagnon is directing the TV movie, which will be broadcast in Canada and the U.S. in 2014.
E! names Pop Quiz host, judge
The 60-episode, half-hour pop culture quiz show began production Wednesday at Showline Studios in Toronto.
Incendo appoints new COO
The company appoints Jean-Phillipe Normandeau (pictured) as COO a month after co-founder Stephen Greenberg hands the reins to Jean Bureau as company president and sole shareholder.
Incendo, Pixcom to give Pop Quiz for E!
The Montreal prodcos will produce 60 episodes of the half-hour pop culture game show based on Le Circle (pictured), which is broadcast on TVA in Quebec.
Incendo co-chief Stephen Greenberg stepping down
With his departure, partner and co-founder Jean Bureau becomes the company's president and sole shareholder (Bureau and Greenberg pictured).
Incendo starts shooting Time of Death in Montreal
The pay TV movie stars Kathleen Robertson (pictured) as a FBI agent out to solve a murder before tragedy befalls the next victim.
Incendo's The Perfect Surrogate in production in Montreal
The made-for-TV movie, starring Mia Kirschner, Rachel Blanchard and David Julian Hirsch, shoots through to June 21.
Incendo shooting Willed to Kill, prepping The Perfect Surrogate in Montreal
Jean Bureau and Stephen Greenberg's production shop is shooting its 50th TV movie, starring Sarah Jane Morris, ahead of a Lifetime telefilm to be directed by Adrian Wills shooting in June.
Incendo names Ian Whitehead head of production
The veteran Montreal producer, whose credits include 18 to Life, pictured, will stick-handle production at the indie producer led by Jean Bureau and Stephen Greenberg.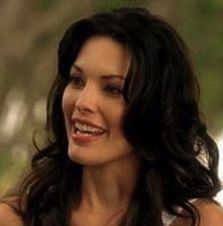 Incendo starts production on pay TV thriller Deadly Hope
The telefilm stars Alana de la Garza, and is directed by Nicolas Monette.