Hussain Amarshi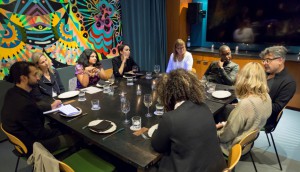 Breaking barriers: Diversity needs 'margin for failure'
In part two of Playback's roundtable, execs talk international biases against diverse casting, the need for a higher risk tolerance and the growing demand for representation.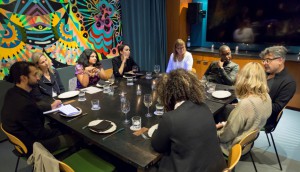 Breaking barriers: The 'risk' of diversity
When it comes to reaching a growing audience that's chronically under-represented on screen, the real risk is being averse to change. Execs sound off in Playback's roundtable.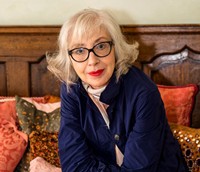 Charlotte Mickie to exit Mongrel International
Caroline Habib has been promoted to director of the global sales division of Mongrel Media.
Victor Loewy named CAFDE president
Loewy takes over from outgoing president Hussain Amarshi at the Canadian Association of Film Distributors and Exporters.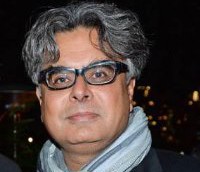 Focus 2015: Hussain Amarshi on SVOD, new opps for indies
Playback kicks off 2015 with a series of industry leader Q&As. Today, Mongrel Media's Amarshi weighs in on the challenges and opportunities for the industry and his business in 2015.
Mongrel Media to receive tribute at VIFF
In recognition of the distributor's 20th anniversary, founder and president Hussain Amarshi will be a guest of honour at the Vancouver Film Festival.
Mongrel Media picks up StudioCanal film library
The indie distributor has picked up the TV, DVD, VOD, SVOD and electronic sell-through rights to a slew of movies including Evil Dead II and Basic Instinct.
Canadian industry split on how to get local films on TV screens
Playback was on hand in Toronto Wednesday night as filmmakers, distributors and broadcasters debated how best to address the CRTC on getting more homegrown films on broadcast schedules beyond pay TV.
Hussain Amarshi to head up indie distributors lobby
The Mongrel Media topper (pictured) takes the reins at CAFDE from Ted East and Patrice Theroux as securing more screen time for indigenous films on TV and cinema screens remain pressing challenges.
Hussain Amarshi to keynote Whistler Film Festival
The Mongrel Media topper (pictured) will lead a Summit conference big on panels about a fast-changing Canadian film distribution sector.
Harold Greenberg Fund invests in 27 movie scripts
Deepa Mehta's Secret Daughter novel adaptation, Patricia Rozema's Via Dolorosa and Sarah Polley's Alias Grace adaptation are among the latest Canadian film projects getting development coin.
Starlight – The Movie Channel makes final pitch to CRTC
Film director David Cronenberg told the regulator that Canadian broadcasters had chosen to focus drama dollars on episodic series, virtually excluding homegrown movies.