Hugh Patterson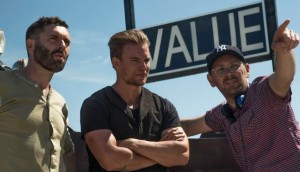 Action-adventure SuperGrid shooting in Regina
The project reunites WolfCop writer/director Lowell Dean and producer Hugh Patterson, with Raven Banner handling Canadian distribution and foreign sales.
Wolfcop secures lead as horror pic starts Saskatchewan shoot
The feature, set for a 17-day shoot in Regina and Moose Jaw, will be released in Cineplex theatres in 2014.
Cinecoup's Wolfcop to shoot in Saskatchewan
Filming of WolfCop will start Oct. 7 in Regina and Moose Jaw, Saskatchewan, ahead of a March 2014 theatrical release for the picture via Cineplex.
Regina's Wolfcop wins inaugural CineCoup competition
Producers Bernie Hernando and Hugh Patterson and writer/director Lowell Dean must now decide whether or not to shoot in Saskatchewan, which ditched its much-needed refundable film tax credit.