Hot Docs Canadian International Documentary Festival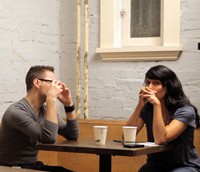 Hot Docs, Shaw Media invest $241K in 11 documentaries
The latest round of funding spotlights demand for female-centric films. (Attiya Khan's A Better Man pictured)
Hot Docs, Shaw launch doc training program
The Diverse Voices Program will kick off during the 2015 edition of the Hot Docs Festival in Toronto.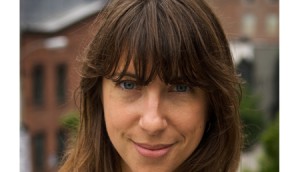 Hot Docs: Doc-makers are under-serving audiences
At TIFF, Hot Docs' Elizabeth Radshaw (pictured) presented findings from an audience research report studying the viewing habits of Canadian doc audiences.
John Kastner's Out of Mind, Out of Sight, triumphs at Hot Docs
The film about patients at the Brockville Mental Health Centre earned the best Canadian feature documentary award during prize-giving on Friday night.
Hot Docs festival kicks off
The 2014 edition, which launched Thursday night, is dedicated to the late Canadian filmmaker Peter Wintonick.
Hot Docs names Hoffmann Meyer as 2014 Doc Mogul
Canadian festival Hot Docs is to bestow its 2014 Doc Mogul Award on Mette Hoffmann Meyer (pictured), commissioning editor of documentaries for Danish public broadcaster DR TV.
New roles for McDonald, Hendrie at Hot Docs
Hot Docs' long-serving exec director Chris McDonald (pictured) is to take on the newly created position of president within the organization, in a move that sees Brett Hendrie given control of the Toronto festival.
Hot Docs 2013: The complete festival wrap
With North America's largest documentary festival having yesterday drawn to a close – and now firmly in its twenties – realscreen's Adam Benzine recaps all the key news from the past 11 days in Toronto.
Muscle Shoals takes Hot Docs audience award
The Toronto festival also said an estimated 180,000 people attended its 20th edition, which wrapped on the weekend.
Hot Docs 2013: When I Walk, Dragon Girls, scoop prizes
Jason DaSilva's When I Walk (pictured) and Inigo Westmeier's Dragon Girls were among the feature doc winners at the 2013 Hot Docs Awards, which were handed out on May 3.
Merit Jensen Carr named Don Haig Award winner
The Winnipeg-based producer (pictured) of Special Ed, which world premieres at Hot Docs Apr. 29, is recognized for her creative vision and body of work, and receives a $10,000 cash prize.
Hot Docs '13: In a "Manor" of speaking…
Shawney Cohen (pictured, right) talks about his debut feature doc The Manor, which follows his family's strip club business and kicked off the Hot Docs festival in Toronto.