Hockey Night in Canada
CBC gets penalty from sports fans over WhiletheMenWatch
News that the public broadcaster would be teaming up with the "girl talk" sports webstream show from Lena Sutherland and Jules Mancuso during Hockey Night in Canada has led to an online backlash.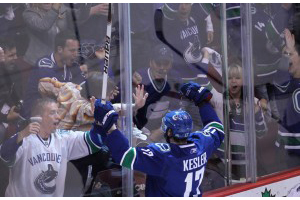 Rogers launches mobile app that streams live sports
The app streams CBC-broadcast games and is offered at a subscription rate starting at $5 per month for unlimited viewing.
Former CBC and Fox Sports exec Doug Sellars dies, age 50
The Toronto native was head of sports at the Canadian pubcaster before moving to Fox Sports in 2000.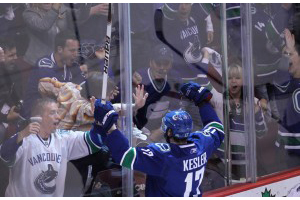 Hockey scores again
With the NHL Playoffs leading the charge, CBC wins three of the top five shows for the week.
Don Cherry renews with CBC for another year
The signing will give the CBC a chance to bid on renewing its NHL broadcast contract in the fall of 2013 with the popular hockey pundit on board.
CIBC brings Punjabi back to Hockey Night in Canada
The financial institution is using the sponsorship of the broadcast and webcast to reach out to South Asians
Big Bang Theory tops the ratings week
A day-by-day breakdown of the top-ranked shows in Canada (for all persons 2+; all times ET), according to BBM, for Nov 15 to 21, 2010.
Questions raised over CBC's future post-BCE/CTV combo
Former CBC president Robert Rabinovitch on Thursday raised a question over the future of the public broadcaster that the current CBC leadership agrees requires immediate attention.
CBC set to score in 3D
Hockey fans in Canada will be getting an eyeful – literally – of the game this December when the CBC broadcasts its most popular show in full 3D.