Hockey Night in Canada
Bristow Global Media unveils first TV series commission
Julie Bristow has returned to familiar ground, the NHL, as she produces a seven-part documentary series about star hockey players for the CBC and NBC Sports Network.
Record numbers for the return of Hockey Night in Canada
The CBC reports 2.6 million Canadians watched the Leafs take on the Senators on Saturday night, breaking the record for the most-viewed Saturday night hockey premiere in the East.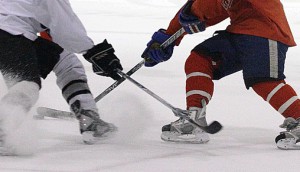 TSN to air 150 NHL games during 2013-14 season
Rival Sportsnet, which will unveil its complete upcoming NHL season schedule on Thursday, plans to air around 250 live games.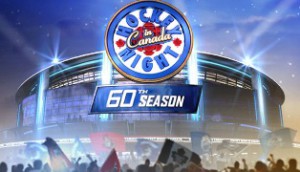 Hockey Night in Canada scores with season opener
The show's 60th anniversary pulled in record ratings for its afternoon and primetime games.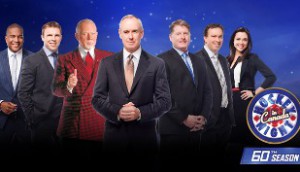 CBC's Julie Bristow on Hockey Night in Canada's return
The pubcaster will introduce a new second screen experience sponsored by Budweiser to engage fans as the 60th season of the NHL double-header returns to air.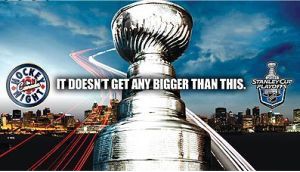 Where the puck drops for NHL season coverage
(UPDATED) CBC's Hockey Night in Canada kicks off the shortened season this Saturday, while Sportsnet will broadcast 34 regular season Vancouver Canucks games starting Jan. 20 and TSN will broadcast 42 games starting Jan. 22.
NHL Lockout: What the deal means for the CBC
The new labour deal between the NHL and its players means TV hockey ad revenue will once again be flowing into the pubcaster's coffers.
Specialty channels siphoning lost Hockey Night in Canada viewers
The NHL lockout has Canadian eyeballs moving to Teletoon and YTV to watch movies, The Comedy Network for laughter, and Sportsnet and TSN for pro baseball and football games.
TV ratings: CTV wins Saturday night against CBC with Big Bang Night
(UPDATED) The Big Bang Night on CTV comedy block drew 1.24 million viewers on Saturday night, while the CBC drew a respectable 293,000 viewers to a repeat of a 1979 NHL playoff game.
Big Bang Night in Canada: trademark infringement or publicity stunt?
The CBC and Bell Media fought a short-lived legal tussle over the words "in Canada" used to promote CTV's two-hour The Big Bang Theory comedy block on Saturday nights, against Hockey Night in Canada on the pubcaster's schedule.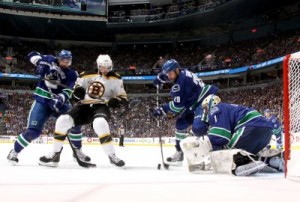 CBC must explain Hockey Night in Canada contingency plan: lobby group
Friends of Canadian Broadcasting estimates the pubcaster stands to lose $200 million and more than 400 hours of programming if it loses rights to NHL broadcasts.