Hockey Night in Canada
Rogers Media, CBC extend NHL deal
The newly inked seven-year agreement will keep Hockey Night in Canada and the Stanley Cup playoffs on the pubcaster until 2026.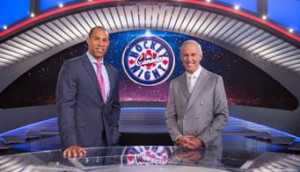 Rogers Media shakes up hockey coverage
The company will air fewer regional pre-game shows as part of the new mandate, with at least 11 positions removed in order to cut costs and shift programming.
CBC, Rogers Media to share Mr. D and Young Drunk Punk (exclusive)
After partnering to keep Hockey Night in Canada on CBC, both networks have carved out exclusive windows for season four of the Gerry Dee-starrer and the rookie Bruce McCulloch chuckler.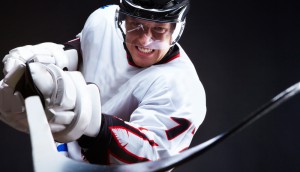 A guide to NHL changes in Canada
With the puck now dropped on a new NHL season, a recap of how changes over the last year have impacted the league's broadcasts in Canada.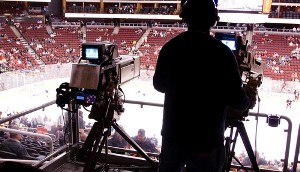 Who jumped to Sportnet from CBC for NHL TV coverage?
The Rogers Media sports channel unveiled in all 39 hosts, play-by-play announcers, analysts and reporters to cover the 2014/15 NHL season.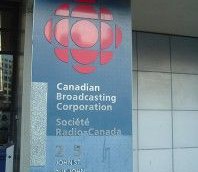 CBC lays off veteran sports announcers
Steve Armitage and Mark Lee have been let go as part of the latest round of cuts at the pubcaster.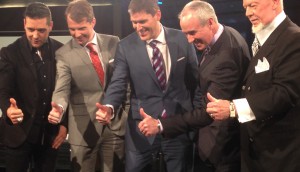 Rogers on Strombo hire, NHL programming strategy
Scott Moore reveals ratings expectations and fills in more details about the broadcaster's plans following the announcement of key talent acquisitions yesterday.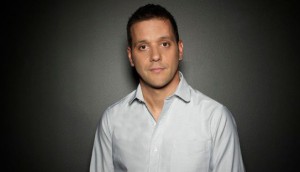 Rogers unveils NHL anchors
George Stroumboulopoulos will anchor the team starting this fall, with Don Cherry and Ron MacLean continuing on Coach's Corner.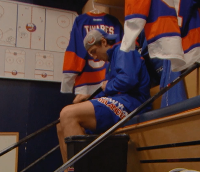 NHL's human side on display in CBC doc series
NHL Revealed: A Season Like No Other has star hockey players unbottling pent-up emotions to promote the game and the league.
Where job cuts loom as NHL inks $5.2 billion Canadian TV deal
The Canadian sports broadcasting talent landscape is set to shift with the announcement of the landmark hockey deal.
How Rogers will recoup its $5.2B bid for NHL rights in Canada
Rogers Media exec and past Olympic Consortium president Keith Pelley discusses the broadcaster's multi-platform advertising model.
Rogers pays $5.2 billion for Canadian NHL rights over 12 years
Sportsnet has sent rival TSN to the sidelines as it gets all national rights to TV hockey, and offsets steep cost with sub-licensing deals with the CBC and TVA in Quebec.