Hobo With a Shotgun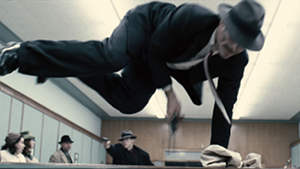 TIFF unveils its top 10 Canadian films of 2011
The Canadian film event spotlights gangster genre pics like Guy Maddin's Keyhole and Nathan Morlando's Edwin Boyd.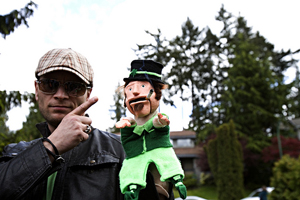 Canucks in spotlight at Karlovy Vary film fest
Five Canadian feature films will screen at the international festival, which will also include a tribute to Denis Villeneuve.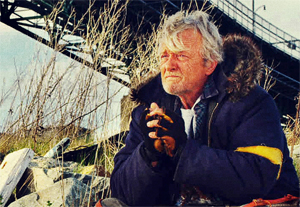 Alliance Films and Rhombus Media ink first-look deal
Indie producer Rhombus Media has inked a first-look deal with Alliance Films to potentially release its film titles through the indie distributor's Canadian, British and Spanish pipelines.
Magnet Releasing picks up U.S. rights to Hobo
The U.S. rights to Jason Eisener's action film Hobo With a Shotgun has been picked up by Magnolia Pictures' genre arm Magnet Releasing.
Incendies, Hobo and Melt added to Sundance; Villeneuve opens in France
Denis Villeneuve's award-winning Incendies will start the New Year with a bang. It's set to open across France on 80 screens Jan. 12 and is one of six Canadian films picked to screen at the upcoming Sundance Film Festival.
TF1 grabs international rights to Copperheart's 88 Arletta Avenue
French sales outfit TF1 International has grabbed the international rights to indie producer Copperheart Entertainment's 88 Arletta Avenue from Canadian director Randall Cole.
Alliance Films picks up Jason Eisener's actioner
Alliance Films has picked up the Canadian rights to Jason Eisener's action film Hobo With a Shotgun, which stars Rutger Hauer, Gregory Smith and Robb Wells.