HNIC
CBC expands digital presence with Microsoft partnership
A newly-launched Hockey Night in Canada app for Xbox Live will give Gold subscribers access to live game streaming and VOD content including Coach's Corner.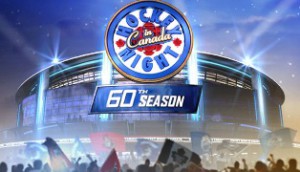 Hockey Night in Canada scores with season opener
The show's 60th anniversary pulled in record ratings for its afternoon and primetime games.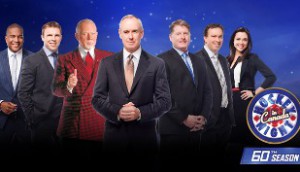 CBC's Julie Bristow on Hockey Night in Canada's return
The pubcaster will introduce a new second screen experience sponsored by Budweiser to engage fans as the 60th season of the NHL double-header returns to air.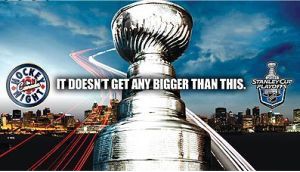 Where the puck drops for NHL season coverage
(UPDATED) CBC's Hockey Night in Canada kicks off the shortened season this Saturday, while Sportsnet will broadcast 34 regular season Vancouver Canucks games starting Jan. 20 and TSN will broadcast 42 games starting Jan. 22.
NHL Lockout: What the deal means for the CBC
The new labour deal between the NHL and its players means TV hockey ad revenue will once again be flowing into the pubcaster's coffers.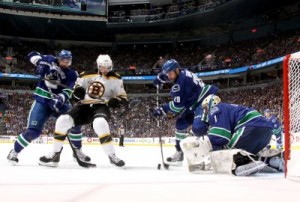 CBC must explain Hockey Night in Canada contingency plan: lobby group
Friends of Canadian Broadcasting estimates the pubcaster stands to lose $200 million and more than 400 hours of programming if it loses rights to NHL broadcasts.
Don Cherry renews with CBC for another year
The signing will give the CBC a chance to bid on renewing its NHL broadcast contract in the fall of 2013 with the popular hockey pundit on board.
CBC set to score in 3D
Hockey fans in Canada will be getting an eyeful – literally – of the game this December when the CBC broadcasts its most popular show in full 3D.